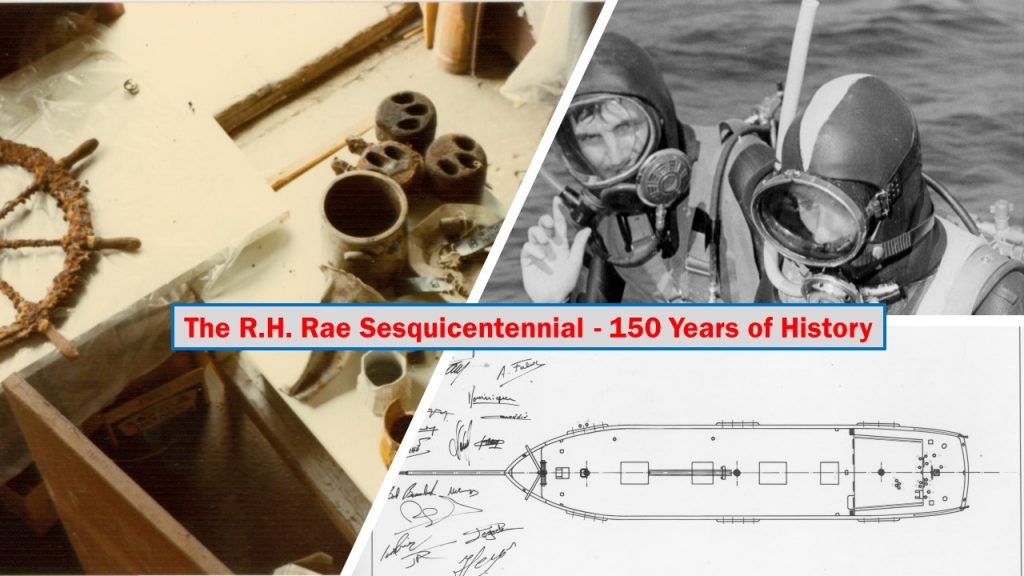 Inner Space Seminar: Shipwrecks of Ontario, Tuesday, March 16, 2021
Part of our "Inner Space Seminar" series at Hart House.
Shipwrecks of Ontario — The R.H. Rae and Alpena's Empire ship the Falstaff — with scuba divers David Mekker and Durrell Martin, of Niagara Divers' Association and Ontario Marine Heritage Committee.
Tuesday, March 16, 2021 at 7:00 pm – Register
The R.H. Rae Sesquicentennial – 150 years of History:
Come explore the mysteries of the R.H. Rae, one of Kingston, Ontario's true marine treasures. She holds many secrets, having been lost only a year after her launch even though she was outfitted with some of the newest technology of the time. Descend with us and travel back in time and tell the story of her history, from her launch in 1857 to be discovered by Barbara Carson to being visited by Jacques-Yves Cousteau.
Alpena's Lost Empire Ship
The Empire Falstaff was the first ship to be lost in the Great Lakes after the 1959 expansion of the St Lawrence Seaway. Following World War II, vessels of war became ships of commerce. The British Empire Ship the Falstaff ended her career as the Monrovia 26 miles from Alpena, Michigan. The 447-foot ship now rests at 135 feet and offers fascinating diving opportunities for both recreational and technical divers. The hospital room, machine shop and galley can be viewed easily in less than 100 feet of water. More experienced technical divers will enjoy the spectacular engine room.